Outsourcing Services can be an essential and cost-effective solution for your new company to accelerate your growth and traction.
Every startup begins with an idea. One or more founders have a eureka moment when they realize that they can go into business for themselves with this new concept. Unfortunately, many would-be entrepreneurs don't consider outsourcing services for startups that their company will need. Building a new business is not as simple as "sign some papers and make money." There are many different areas that entrepreneurs need to manage for their business to have maximum impact.
For entrepreneurs, the question is: how do you know which outsourcing services your startup will need? That is, outside of your raw talents and skills, what will your business need to thrive, accept capital investments, and take on the competition effectively? What will you need to have to reach the next level? There are 11 services for startups, in particular, that you'll want to have.
Table of Contents
Why Outsource These Services for Startups?
Why Outsource These Services for Startups?
When your company is smaller, resources are much less abundant. Putting a $100,000 a year marketing consultant on payroll, for example, probably doesn't make much sense in the earliest stages of your company. However, you still want access to the best and brightest marketing minds out there.
The best way to save costs is to outsource and hire those bright minds "on-demand," rather than paying them to be at your company all the time.
Investors also expect startups to be judicious with funds. With some hunting, you can often find fantastic deals on various outsourcing services for startups that will help your business thrive. By looking for those deals, you're pre-emptively showing investors that you will treat their funds with respect. Consequently, investors will be more likely to fund your endeavor.
1. The Most Crucial of the Outsourcing Services for Startups: A Lawyer
Outsourcing services like legal counsel is arguably the first essential service a startup needs. Most people think that retaining a lawyer is only necessary when things go wrong or when you need to sue someone. For entrepreneurs, this notion couldn't be further from the truth.
How you form your company – from the number of shares on the books to the articles of incorporation – has a significant impact on its ability to attract investment capital. At a basic level, if you form an LLC, you'll have a hard time attracting outside investors since LLCs don't have a concept of shares. At a more complex level, you'll want to make sure that your corporation meets all the legal requirements so that potential creditors cannot pierce the corporate veil. It's not easy for creditors to do this, but it happens most often when business owners don't pay attention to some of the legal requirements corporations have.
If you're aiming to have a successful company that attracts angel investments and venture capital, find a reasonably-priced lawyer that will help you incorporate your business with the structure you need to do that!
2. Accountant
There are plenty of outsourcing services online that will provide part-time bookkeeping at a reasonable rate or provide accounting advice so that you maintain the company's books properly. These services are almost always 100% worth it.
Keeping proper financial records takes significantly more work than most entrepreneurs initially expect. For example, consider the simple expenditure of a laptop to do your work for the startup. How to record this expense is much more involved than you might think. According to the IRS:
"Under Internal Revenue Code section 179, you can expense the acquisition cost of the computer if the computer is qualifying property under section 179, by electing to recover all or part of the cost up to a dollar limit, by deducting the cost in the year you place the computer in service."
What's section 179? What's a qualifying property? These are all questions you'll have to answer on your own if you don't have a trained accountant. Of course, getting these answers wrong can have significant financial and legal ramifications for you and your business.
Don't take the risk. Find an experienced accountant or fractional CFO that can help you avoid costly accounting errors.
3. Team Collaboration Software
In the earliest stages of a startup, collaboration is essential. Any outsourcing service for startups that fosters the ability to work together more easily is vital as any time wasted to miscommunications or inability to collaborate could prove costly. Therefore, invest early on in the right software to connect team members. This software is especially important if you have people working remotely. Fast collaboration can mean the difference between success and having issues.
Two of the most popular collaboration tools out there are Slack and Teams. Even if it's just a few people initially, use these tools to get used to them, and you can add others seamlessly. Look into both of these solutions and decide which is right for you.
4. Project Management Software
No matter what your startup does, you'll need the ability to manage projects. Project management often sounds more straightforward than it is, especially during the first phases of a startup. There are many moving pieces and potentially a lot of contractors working on the project at once. Managing all those pieces can be challenging to do without the right project management tools.
There are numerous project management tools out there. Software developers might use the kanban board built into Git, while other companies might use Asana or monday.com. As long as you have proper project management software, that's what matters most!
5. Web Design and Development
Unless your startup is a web development company, you'll probably need some website creation service to build your company's internet presence. In the beginning, you might create your site on your own using some tools like WordPress. However, you'll likely quickly find that these tools don't provide the speed and flexibility needed to provide a custom experience. Or, put another way, many of the world's top websites have at least some custom code in them.
Historically, companies have been able to put together a few HTML pages with some CSS and call it a day. Now, websites are significantly more complicated. There are animations, telemetry signals to indicate problems, and automated build systems to implement. For the best experience for your customers, have web design and development services for startups handy, so you can get them to build you a site that sells.
6. Experimentation Services for Startups
Experimentation services, otherwise known as A/B Testing services like Optimizely, help companies determine which features of your site you should keep and which features cause issues. While this is usually associated with marketing efforts, the usability of the site can be tested using A/B experiments to see which button, color, or phrase drives the most clicks.
Little things on websites can have a significant impact on your sales and overall revenue stream. Getting those correct, especially in the beginning, can make the difference between getting to the next level of funding or not. A 2% conversion rate vs. a 1% conversion rate will significantly alter your company's trajectory!
One example of how a small difference can impact usability and conversions is the grid vs. list layout on Amazon.com. Amazon switched to the grid layout after running an experiment. They also ran an experiment and found better results when putting the price near the "Add To Cart" button instead of the product description.
Bottom line: get some software that will let you perform these little experiments early. You may also wish to call in a marketing expert who knows some of these patterns already and can help design a high-converting site.
7. Advertising and Marketing Services for Startups
Advertising and marketing are highly specialized services, as such, they lend themselves well to outsourcing these services. Additionally, the specializations that these fields require have grown substantially in number. Now, these services encompass things like Google Ads, Facebook Ads, and SEO. You'll want to get a sales to funnel established quickly, with qualified leads converting to paying customers. if you do not have the expertise in-house then outsourcing your PPC services can be the most effective way to succeed.
Unfortunately for startups, advertising and marketing are both complicated and incredibly time-consuming. Creating a custom Google Ad campaign, for example, is very hit-or-miss for someone who doesn't have that as a background. You might get lucky and find the right text and keywords that result in high sales figures, or you could wind up spending a lot of unnecessary money.
Fortunately, however, many companies and individuals have extensive experience in this field! You can hire these companies to manage and create these campaigns for you, or you could employ a fractional Chief Marketing Officer to manage all of this for you on a part-time basis. It's also worth noting that automated software services will adjust campaign spending and allocate your resources towards the highest ROI ads. Find whatever works best for your organization!
8. Social Media or Communications Manager
Social media is the single most popular online internet activity. Most people spend their web hours visiting sites like Facebook, Twitter, or Pinterest. As such, the customers for your startup are probably on social media. Social media is also an incredibly powerful tool for businesses. According to a report by The University of Utah, "91% of experienced social marketers see improved website traffic from social media campaigns." A quality, viral social media presence can provide your brand with a following and name recognition that would take years and many thousands of dollars to cultivate using traditional advertising methods.
Therefore, consider social media management services for your startup. Maybe this is an expert you contract on a part-time basis or a social media agency that you hire to manage your presence online. Either way, your startup will probably have the best ROI by letting an experienced social media expert manage the accounts.
9. Virtual Assistant
Another service you may wish to consider as a new startup is a virtual assistant. A good V.A. will pay for themselves over and over through efficiency improvements and organizational abilities. Instead of managing your email, support accounts, itinerary, and other things, you can have a V.A. do those for you.
As a business owner, you can let a V.A. handle much of the generic day-to-day overhead work, thereby freeing you up to focus on your product and marketing.
10. Payment Processor
If you don't already have one, your startup will need a payment processor. Some popular ones include Stripe and Square. Payments are complicated, especially when factoring in the various rules and jurisdictions around the world and even within the United States. Therefore, you'll need to outsource this logic to make sure you're compliant with the laws and avoid costly lawsuits and mistakes.
When picking a payment processor, check fees and other costs associated with taking credit cards. Those "2.9% + 50 cent minimum" fees can add up fast, especially if you're offering promotions for customers to get their first month for $1.
11. Insurance
Business insurance is vital. This type of insurance will protect your business from general liability claims. You can also add on specific insurance for errors and omissions (so, for example, if your startup advises a company incorrectly and they sue you). You can add professional liability and Workers' Compensation insurance, as well.
There are many places, like Next Insurance, that offer low-cost insurance for small businesses. As your company grows, you'll naturally need a more robust plan, but for $25-$100 a month, you can protect your business from costly mistakes. Depending on the coverage you get, and what happens, this type of insurance can make the difference between your company surviving or filing for bankruptcy.
Conclusion
Opening a business requires many specializations and protections that the founders likely won't provide themselves. You'll need other companies and individuals with this expertise to make your business thrive. Most founders will require expertise in finances, law, advertising, and social media, at a bare minimum. To collaborate with employees and manage projects, you'll need specialized online services that make these tasks much more straightforward.
Having these services in place and cost-effectively using them will make it significantly easier to scale up and attract outside capital. Investors will appreciate your use of specialized talent, when necessary, to give your business a boost over the competition.
The best part about these services is that they free up the founders to focus on what they do best – develop great products and market them well!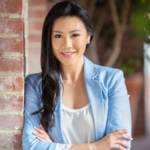 About the Author
Matilda Sung is a hands-on early-stage investor who focuses on companies demonstrating superior growth and potential for impact on business, economy, and society. She brings over 15 years of management experience, helping companies strategize, conceptualize, develop, and deliver digital products, services, and experiences. She is currently the Managing Partner at Sung Capital Partners, a family office with offices in California, Washington D.C., and Asia. Her investment portfolio of early-stage companies spans across sectors and geographies. Some of her notable investments include Pilotly, Nicolette, Gel-E, Bakkt, Robinhood.
Matilda earned her MBA from UC Berkley after graduating from McGill University. She currently lives in Los Angeles, surrounded by friends and family, working long hours to make sure her portfolio companies are successful and loving every minute of it.