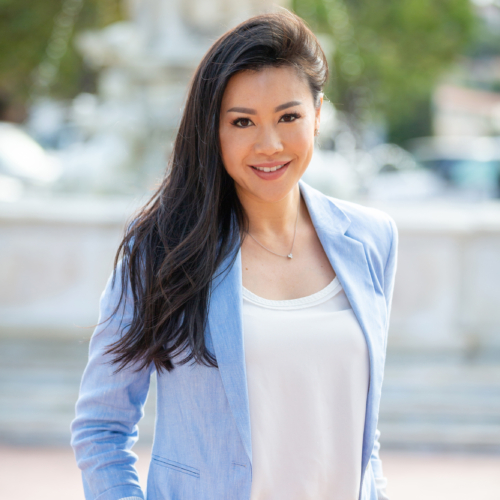 About Los Angeles Angel Investor & Mentor, Matilda Sung
Matilda is a female angel investor in Los Angeles.  She focuses on companies that demonstrate superior growth and potential for impact on business, economy, and society. She brings over 15 years of management experience helping companies strategize, conceptualize, develop, and deliver on digital products, services, and experiences. She is currently the Managing Partner at Sung Capital Partners, a family office with offices in California, Washington D.C., and Asia. Her investment portfolio of early-stage companies spans across sectors and geographies. Some of her notable investments include Pilotly, Nicolette, Gel-E, Bakkt, Robinhood.
Matilda has deep industry expertise within the sports, media, and technology fields. She has a strong track record of successfully working with companies to reimagine their digital offerings as well as working with clients to incubate and launch various products. She has held leadership roles at the National Football League (NFL), McKinsey & Co., and eBay/PayPal. Matilda began her career in investment banking and holds an MBA from Berkeley Haas School of Business.
Read Full Bio
Investing
As a female angel investor in Los Angeles, Matilda invests in early-stage companies across all verticals.  She invests as an individual angel, on behalf of her family office, and also with a boutique venture capital firm.   She looks for companies that demonstrate superior growth, an ability to scale, and an opportunity for an attractive exit.
Mentoring
Matilda enjoys mentoring both entrepreneurs and investors on various parts of their journey.   She is fortunate to have some incredible mentors in her life – people who have been there as she chartered new courses but also when she was at turning points.   That is why she is a huge believer in the mentorship model.
Partnering
Matilda partners with her portfolio companies and startups to help them scale and reach their milestones.   She does this by offering her deep operating expertise along with her extensive network of contacts.  As a Los Angeles based female angel investor, Matilda believes that an investor can offer much more than just capital.